About Soft Tissue & Sports Massage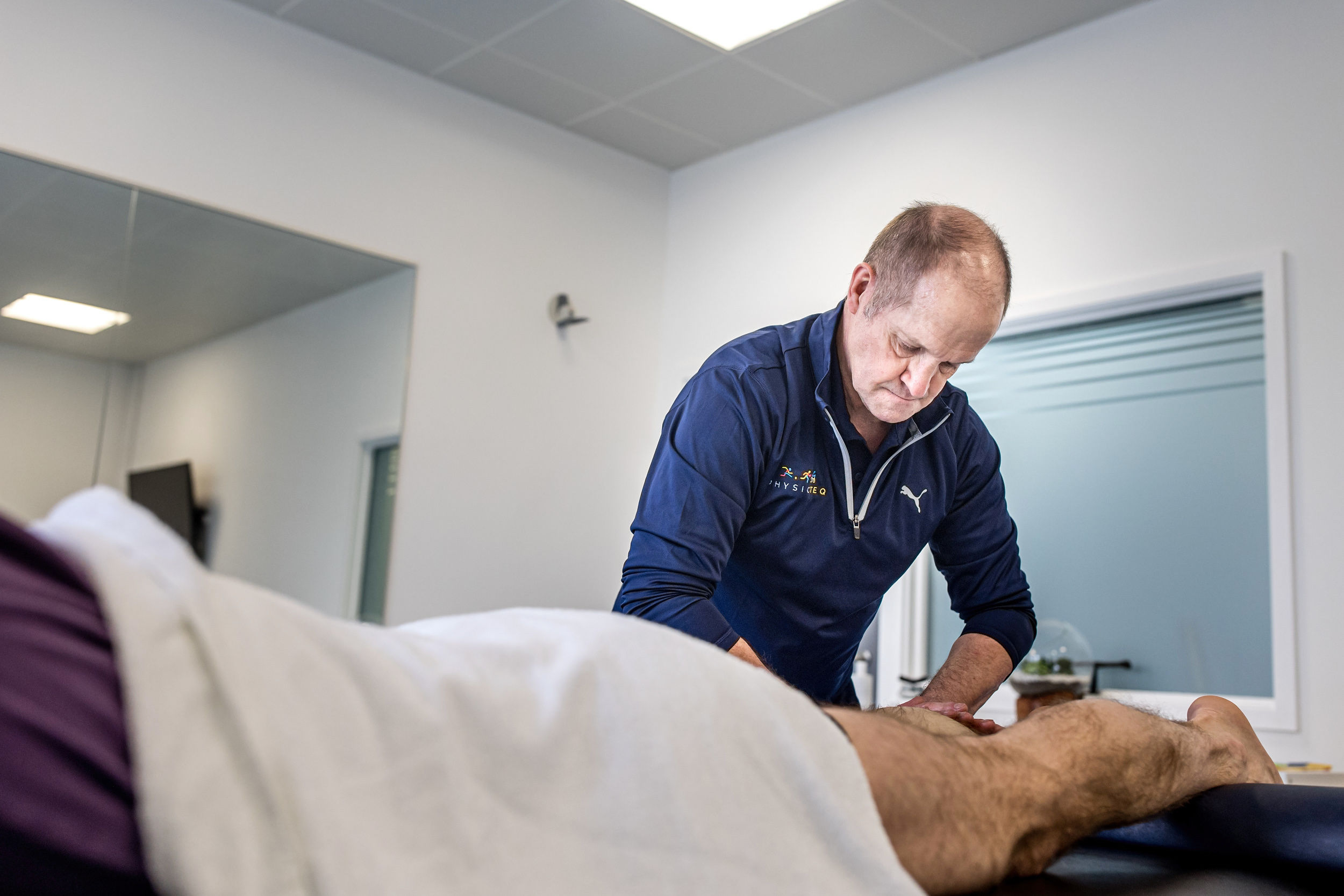 Whether you need to recover from a strenuous sporting event, you've been sitting in the office for more hours than is probably healthy or you just want a treat to make you feel better, our soft tissue therapists can help you back to feeling refreshed. Book a sports massage in Cambridge below today.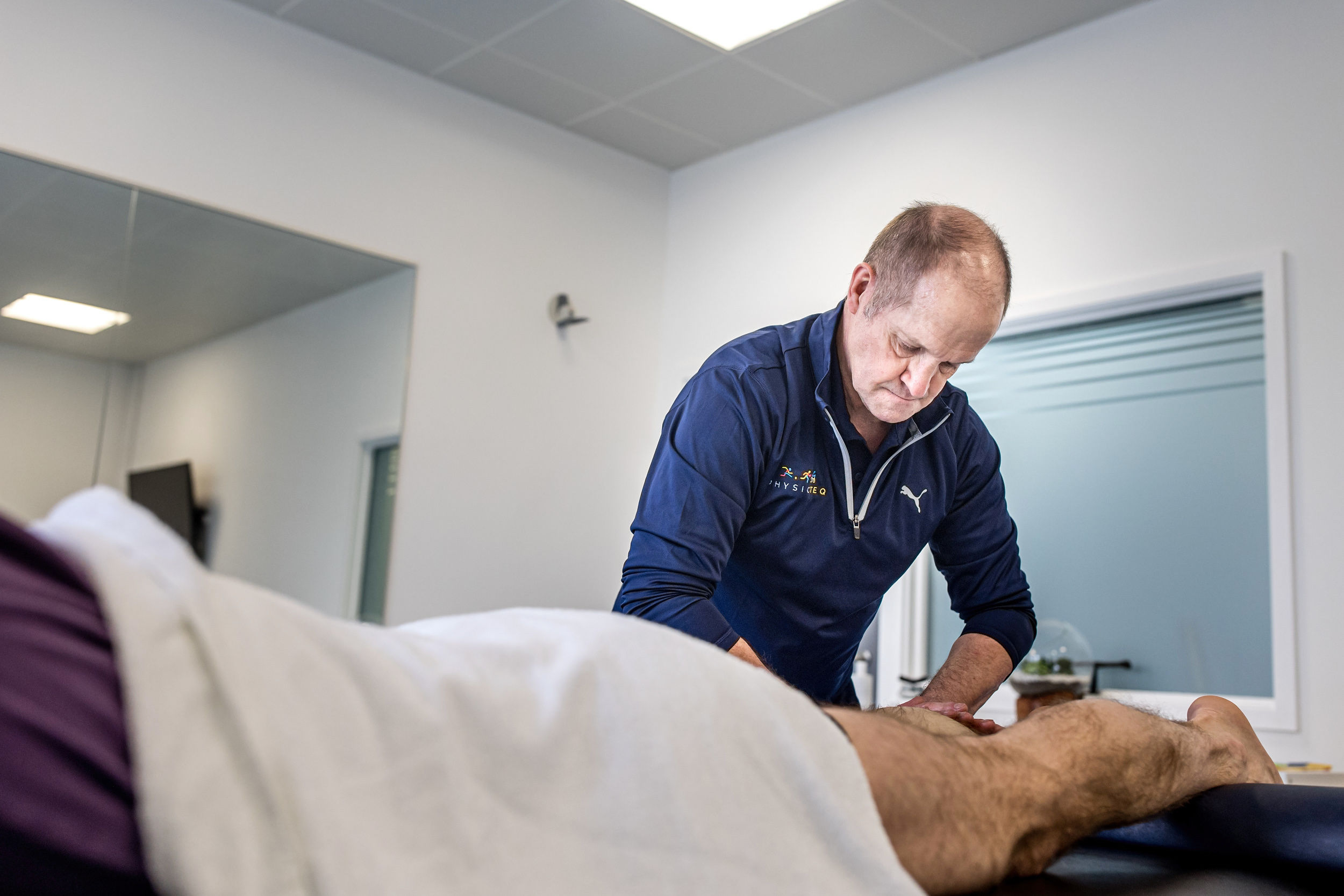 Tom came highly recommended by two of my neighbours - and I can see why! He is very professional, caring and knowledgeable...and his assessment and planned exercises helped me back to health. I wish I'd found this excellent practice earlier and will be keeping his contact details at hand.
I would definitely recommend Tom. My daughter has been to see a few different physios now and Tom is by far and away the best. She is a keen footballer and had trouble with her toes and shins. Rather than just concentrating on these localised areas, Tom looked at the whole mechanics of her running and movement and gave her several exercises to improve and strengthen her movement which resulted in an overall improvement in the localised problem areas. Thank you very much.
Richard Turner
2021-09-21
Tom is a world class physio.
Tom is an extremely trustworthy physiotherapist who will go above and beyond to help you. He put my wellbeing above all else. I've been to many physios who have given me the same textbook exercises, but Tom got to the root cause of the problem instead and treated it differently. I would recommend him to everyone.
Morrison Cleaver
2021-06-23
When I first came to see Tom Quantrell at Physioteq I was in a negative state becuase I had been suffering from two damaged ligaments in my ankle that had refused to heal for 6 months. Through working with Tom weekly for a period of two months, I am now overjoyed with the progress that has been made. I've gone from being unable to sprint more than five metres without pain to playing football again. Tom is not just a great physiotherapist but also a terrific, fiendly guy and I looked forward to our sessions each week. Thank you very much!
Iveta Müllerová
2021-06-22
Physioteq provided me with excellent service. Tom was always very helpful and ready with great advice on how to reduce my pain and improve my movement/breathing. I would highly recommend!
Ghislaine van der Ploeg
2021-06-15
I cannot recommend this place enough. I suffered from terrible knee pain for 4 years but a few sessions with Tom were enough to fix it. Best physio in Cambridge!
Alexandra Souly
2021-06-04
Very good experience! 🙂 I went to Physioteq with a back injury from pole fitness. Tom helped heal my injury, and also found the issues that led to it. He explained everything very clearly and professionally, and worked with me to help prevent these injuries in the future. I was very happy that he understood what type of movements I do for my sport and gave me specific advice and exercises so that I can work out more safely in the future. I have since recommended him to several friends and will definitely go back here if I ever get injured again.
One of the best decisions I made in the pandemic was becoming a client here. Tom was fantastic, I would recommend his services to anyone.
As a chronic back sufferer I have attended many physio clinics over the years and for the past 10 years I have used the one at Gog Magog Court. Because of ever changing staff I was looking for an alternative clinic and I was recommended by a golf colleague to go to Tom Quantrell at Physioteq. Although this time it was my shoulder that was giving me grief I was assured that Tom was the one to assist me. I have visited Tom about 6 times in the past three months and found him extremely pleasant, knowledgeable and able to quickly diagnose the problem and carry out physio backed up by home exercises, the latter of which were chosen not only to alleviate the problem but to enable me to continue to play golf about twice a week. He also suggested exercises to strengthen my back which I am sure will give me grief sometime in the future as I play too much golf. All in all I am extremely satisfied with the treatment I have received and will not hesitate to consult him again when the need arises. I have also recommended Tom to fellow sufferers. Dr AC Metaxas
Ready to book your appointment?
To make an appointment simply book online or call us on 01223958051 to speak to a member of our team directly.