I and my husband met Tom regarding our daughter's hip pain. Tom was extremely professional and had valuable and in-depth medical knowledge regarding her problem. He explained everything very clearly and courteously. My daughter felt so happy and was not tensed. His fun and friendly attitude were what we needed to put our child at ease. That with extreme professionalism made the sessions with him stress-free for us as parents.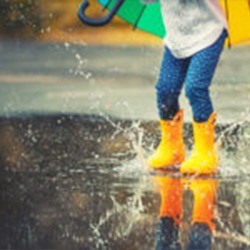 Apurva
Mum to a bright and bubbly 6 year old
I met Tom in 2014 following a hip arthroscopy. From the start his explanations were reassuring: I understood what the exercises were structured to achieve and felt enormously motivated given his own very genuine enthusiasm for my recovery. As a 50 something amateur triathlete, it was wonderful to be taken so seriously in terms of my determination to get back to full sport fitness. TQ is a straight talking physio who knows his business and I found the wonderful mixture of direct advice and supportive encouragement both refreshing and effective.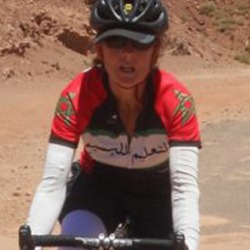 I have been treated by Tom on a number of occasions, ranging from an introductory screening to very specific treatment sessions. Most notably, Tom has helped me recover fully from a lower back injury, where he provided massage therapy, individually tailored exercises and acupuncture in order to ensure I had a speedy recovery, always following up on me to ensure I was optimising my recovery. Tom has helped me prepare for many of my big games throughout the year, and I wouldn't hesitate to recommend him to any of my team. He is a fantastic physio!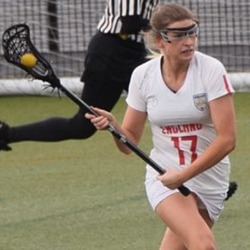 Amilia
Miller England Lacrosse player. Cambridge University lacrosse captain
have been lucky enough to have worked with Tom since 2015 during my touring career as an acrobat for Cirque du Soleil. When my body has felt in absolute pieces from a grueling show schedule, Tom has always been able to work his magic and pull me back together. He has provided me fundamental support to help me cope with the huge physical demands of my job. As a direct result of his passion and commitment, Tom has also helped me enhance and further my performance career. Tom has additionally attended my trainings to gain a deeper understanding of my work and build an exact picture of the stress my body in placed under so he can advise me appropriately. He has truly motivated me to be the best possible artist I can be. Throughout both my elite level gymnastics years and my performance years I have worked with many physiotherapists and I can honestly say he is one of the best I have had the pleasure to work with. He is such a hugely talented physiotherapist and his treatment and the way he builds communication is second to none. I am sincerely grateful to have Tom in my corner and would recommend him to my British Gymnastics team mates and any of my Cirque du Soleil peers. He is certainly a large reason why I am still able to continue performing to the level I am and have been fortunate with my career. Thank you Tom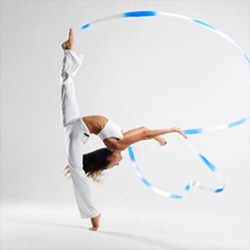 Marissa King
2008 Beijing, British Olympic Gymnast and current Cirque du Soleil Artist
Tom has treated both of my teenage daughters and I on and off for several years now for various ailments and injuries, and we wouldn't consider anyone else for physiotherapy. From sorting out one-off niggles to months of rehabilitation after major hip surgery (for my teenage daughter twice), his in-depth knowledge and expertise is second to none. Tom has such a relaxed approach to his treatment with children and adults alike, he listens, addresses the issues, makes it fun whilst remaining professional always – we trust him implicitly. Tom is always accessible, and has supported with email questions between physio sessions where needed – I wouldn't hesitate in recommending Tom to anyone for their physiotherapy.
Lona
Mum to Sophie, age 18 & Lucy, age 15
Ready to book your appointment?
To make an appointment simply book online or call us on 01223958051 to speak to a member of our team directly.